The snow from Winter storm Stella may have stopped, but the dangers of slip and fall liability hasn't.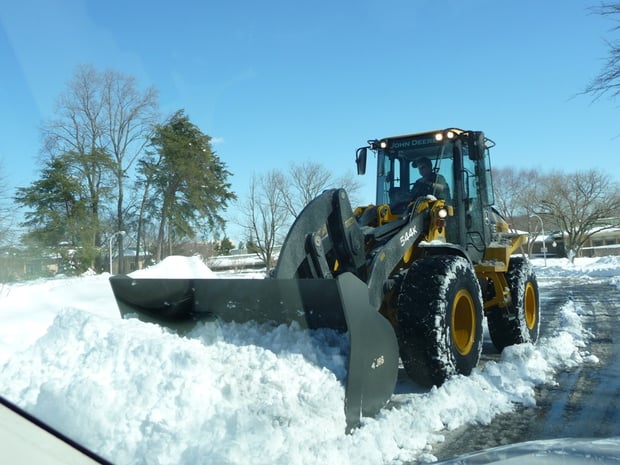 Prevention is the key to reducing slip and fall liability, beginning with a commitment to keeping outside walks clear of ice and snow, and indoor areas dry. The following strategies are designed to help stimulate discussion among staff and leadership regarding a winter fall reduction program:
Create snow removal protocols. By creating formal shoveling and salting policies, organizations can enhance staff accountability and performance while strengthening legal defense efforts in the event of a snow or ice related accident.
Proactively maintain equipment and supplies. Schedule regular inspections of snow blowers and other equipment before the first flurry, and document these inspections in a maintenance log. In addition, stock up on salt and related cold-weather supplies ahead of time, as local shortages often develop following blizzards or ice storms.
Obtain an NOAA weather radio. Warnings and alerts should be swiftly conveyed to leadership, triggering snow removal protocols and other seasonal safety measures.
Salt or sand paths before or immediately after storms. Prevent dangerous ice buildup by spreading salt before snow.
Keep floors as dry as possible. Place mats and boot scrapers near doorways, and assign responsibility for wiping snowmelt puddles in a timely manner. Also, consider posting signs near entrances warning of potentially slippery surfaces and requesting individuals to wipe their shoes thoroughly on the mat for their own safety and that of others.
Guard against black ice and other high-risk conditions. Treacherous black ice can form in parking lots and other paved areas after snow has been cleared, leaving behind a thin layer of water that later refreezes. Areas where black ice forms should be posted with warning signs, and potholes, large cracks, slopes and other snow-covered perils should be blocked off to protect pedestrians pending repair or snow removal
Having a thorough discussion with your Insurance Agent to be sure your insurance/risk management program is tailored to fit the needs of your business and circumstances is an important part of protecting what you have built. The Loss Prevention and Safety Team at Haylor, Freyer & Coon, Inc. can help assess your risk.