Many states have updated their laws for recreational or medicinal use of Marijuana over the past few years. NYS recently made a significant change.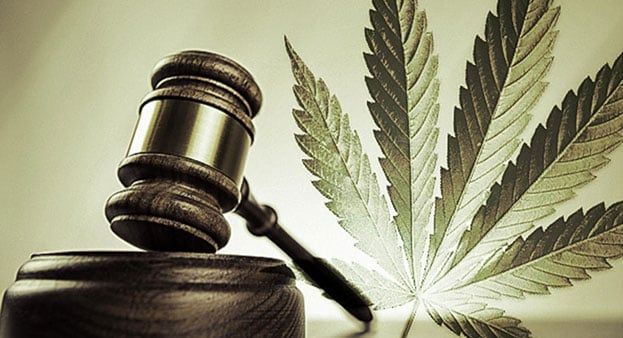 Although each state has set a specific law for the use of this schedule 1 drug, New York has decriminalized it, marijuana still remains illegal under Federal law.
Here's a breakdown of what the New York change will mean:
Possession of less than two ounces of marijuana will be considered a violation, not a crime. The violation is still an arrestable offense, but it won't result in a prison term or criminal record.
The penalty for possession of less than one ounce of marijuana will be lowered from $100 to $50 and won't increase because of an individual's criminal history. The penalty for possession of between one and two ounces will be $200, regardless of criminal history.
Most past convictions for marijuana possession of 25 grams or less will automatically be expunged.
Marijuana will be added to the definition of smoking in the Public Health Law, so smoking marijuana will be prohibited anywhere smoking tobacco is prohibited.
What does this mean to you as an employer?. There are a multitude of potential effects from both short and long term usage of Marijuana and these can mean trouble when it comes to functionality and safety of your staff during work hours.
The issue at hand is this: if an employee legally uses marijuana outside of work hours, but comes into work with the drug still in their system, which could be hazardous due to the specific job and effects of the drug…, should they be allowed to continue their employment? This question has many employers stumped because there is also the possibility of a lawsuit based on wrongful termination or discrimination.
In order to prevent legal action from your employees that are legally using Marijuana or any prescription controlled substance for that matter, it is best to ensure that there are no blurred lines when it comes to your drug policy. With all of these changes, what may have once been a policy that was carved in stone, will probably need to change to a living policy that will be updated with the times.
According to OSHA, most instances of workplace drug testing are permissible under § 1904.35(b)(1)(iv). https://www.osha.gov/laws-regs/standardinterpretations/2018-10-1
Examples of permissible drug testing, according to OSHA, include:
Random drug testing.
Drug testing unrelated to the reporting of a work-related injury or illness.
Drug testing under a state workers' compensation law.
Drug testing under other federal law, such as a U.S. Department of Transportation rule.
Drug testing to evaluate the root cause of a workplace incident that harmed or could have harmed employees. If the employer chooses to use drug testing to investigate the incident, the employer should test all employees whose conduct could have contributed to the incident, not just employees who reported injuries.
Here is what is currently happening in the court system. We recommend you seek advice prior to terminating employees or rescinding an offer of employment that involves marijuana. Recent court outcomes:
https://www.alcohollawadvisor.com/2019/06/courts-are-siding-with-employees-who-use-medical-marijuana/
https://www.healthemploymentandlabor.com/2018/12/18/mixed-results-for-employers-on-marijuana-two-federal-courts-refuse-to-find-state-marijuana-laws-preempted-by-federal-law/
https://www.jdsupra.com/legalnews/in-the-weeds-marijuana-legalization-28936/
Even with the best policies and understanding of this quickly changing topic, it can still be a difficult subject to navigate. Protection of your assets and reputation will be important in these changing times. Give us a call at 1-800-289-1501