Rumors have been circulating on the web regarding a possible increase in OSHA violation fines for 2016. The increase was proposed and signed under a congressional budget deal and would be the first increase that we have seen since the early 1990's.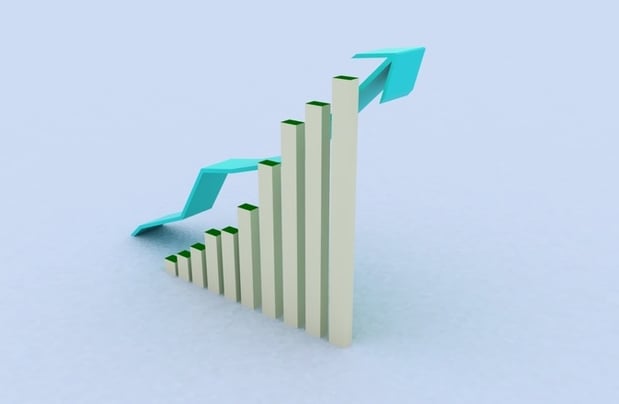 This increase for penalties is significant enough where businesses who were used to paying the fee rather than correcting the issues at hand, should take a step back and focus on why the fees are there to begin with. Currently the maximum penalty for Willful Violation is $70,000.00, with the potential increase due to inflation; the max could increase to $127,000.00. These changes will occur August of 2016. These new penalties will now be adjusted annually for inflation.
Haylor, Freyer & Coon, Inc. reached out to OSHA for a comment on the increase in 2016, an OSHA representative stated: "OSHA appreciates Congress' recognition of the importance of appropriate penalties. We are closely studying this recently passed legislation to see how it can best be used to enhance the protection of American workers."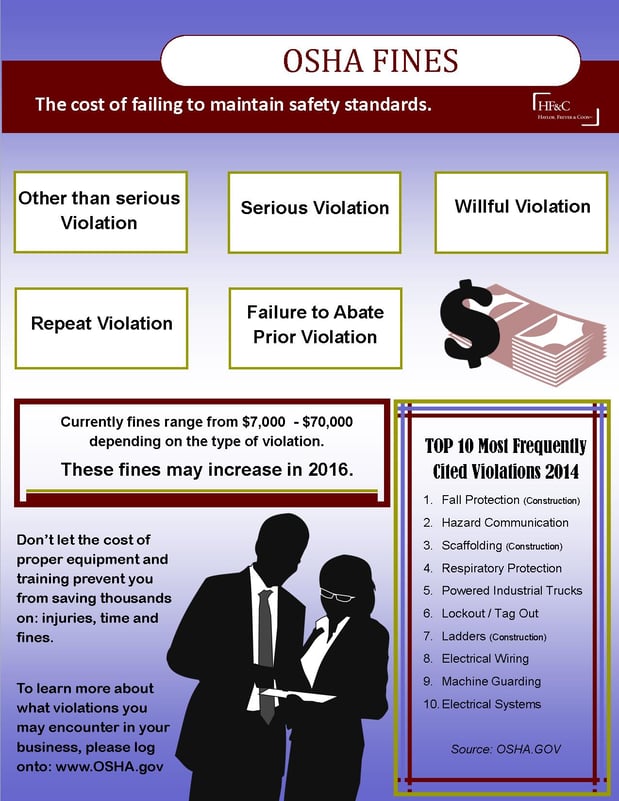 The goal of the Occupational Safety and Health Administration is to ensure that employers are creating a work environment that is free of health and safety hazards. They have standards and many of these are work type specific, for example: healthcare will not be the same as construction but there may be similarities. OSHA works to enforce training and education of the company from the top to the bottom and everywhere in between. The mission is to prevent incident or need to fine due to violation. However, many companies find it less of a hassle to pay the low cost fine rather than improve conditions for employees due to cost. The fine increase may help to encourage the promotion of safe practice and provide more acknowledgement of the need for Personal Protective Equipment.
August of 2016 is not far off and planning and preparation for this change should start now. The best thing for any employer to do at this point is to take the standards and advice of OSHA seriously and work on a solution to keep their workforce safe and healthy. One simple step in the right direction is to hire a company like; Haylor, Freyer & Coon, Inc. who are specialists in risk management solutions. We can work with you to develop and implement safety management systems, train employees, run compliance audits and develop strategic plans and policy that will work best for your business. Include Haylor, Freyer & Coon, Inc. as part of your risk management solution, you can impress OSHA and become a leader in safety for your industry.
Another part of a healthy workforce is a solid insurance plan. Many businesses are focusing on employee health and wellness along with beefing up their EPLI and Workers Comp policies. If you have questions on your policy, risk management solutions or what this possible fine increase could mean to your business, please 'visit us online at www.haylor.com or give us a call at 1-800-289-1501.