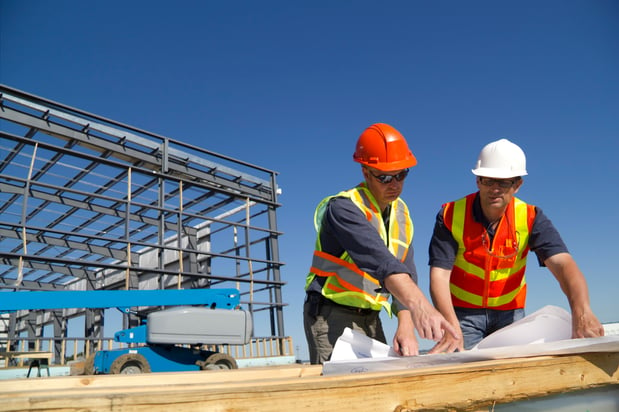 You have worked with architects for months on developing a blueprint for a new office building in town. The plans were approved and contractors have been hired, work on the construction site has begun and things are going well. During week 3 of construction you turn on the news to an alarming weather forecast. Your town is anticipated to see strong winds and rain for days. In that moment there is panic, you almost break into a sweat until you remember that you have purchased an insurance policy for this exact reason, to cover your damages and loss.
Construction professionals have felt the benefit of Builders Risk Insurance for years. In 2012, there was an estimated $35 Billion in insured property loss throughout the United States according to Trusted Choice. Could you imagine the impact this loss would have on your investment if you weren't insured? This could not only affect your professional and personal life, but also the lives of your employees and those who plan to utilize the completed facility.
Did you know that not all builders risk policies are the same?
Did you know that although often not required contractually, YOU the builder still carry the exposure?
Did you know a builders risk policy is a risk management tool to help your business maintain cash flow and stability in the event of a loss?
Once you purchase a Builders Risk or Course of Construction policy, you should start to feel a giant weight off your shoulder. Coverage lasts from start to finish of the project and can even be personalized to remain in effect until the property has a tenant or new owner.
Builders Risk can be designed to cover property damage to the materials, landscaping, scaffolding and signage. Also covered may be theft of property, labor costs, negligent workmanship or flawed materials. Although employee injuries are not covered under this type of policy, your insurance agent may offer advice on additional coverage to make the most of your investment.
Before you begin your next project, consider a solid insurance and risk management program. You may not ever need to submit a claim, but should you need to, it is worth the investment. We will be happy to discuss your project and insurance needs. Visit us online at: www.haylor.com/construction or give us a call: 1-800-289-1501.